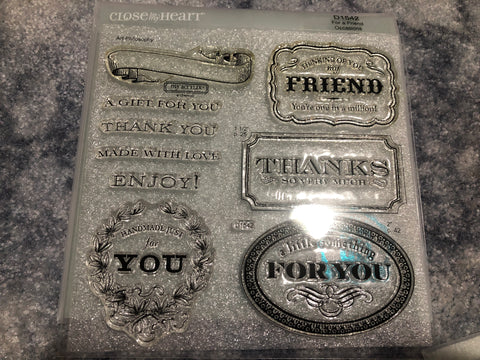 FOR A FRIEND OCCASION - CLOSE TO MY HEART STAMPS
This set has a little yellowing on the photopolymer but will not effect stamping!
PLEASE NOTE THESE STAMPS CAME FROM A CLOSE TO MY HEART CONSULTANT. THEY SHOULD BE BRAND NEW BUT THERE COULD BE A FEW IN WHAT WE ARE SELLING THAT MAY HAVE A STAMP OR TWO IN THE SET USED.